If you ever used Tinder, you probably wondered at some point if it is possible to message on Tinder without being matched.
The main idea behind Tinder is that users who like your photo will be more willing to chat with you and go on a date.
That is why on the Tinder app you can only message someone if you liked their profile and they liked you back.
If on another hand you liked their profile but they didn't like you back you will not be able to message them.
Don't miss: 150 Short Funny Tinder Bios for Guys
What If You Really Want to Message That Gorgeous Girl or Guy on Tinder Without Being Matched?
Unfortunately, you will not be able to do it on the Tinder app. There is a way to message your crush but you will have to do it outside of Tinder.
First of all, you will need to save the photo of the person you want to message and then do a reverse image search (you can also try doing a reverse image search on Google).
Another option is to do Reverse Email Search
Find Facebook, Twitter, Youtube, or Instagram of Tinder Users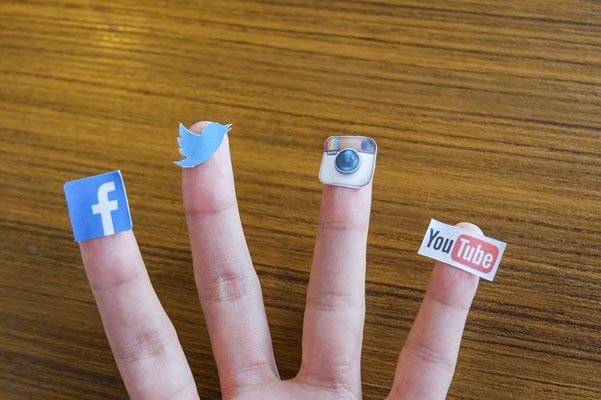 What Google will do is try to find other photos of this Tinder user on other social platforms such as Instagram or Facebook.
This will allow you to find out what is the Facebook or Instagram of the Tinder user whom you wanted to message.
Then all you will have to do is to message the user you want to talk to on Facebook instead of contacting him or her on Tinder.
To do a reverse image search of Tinder users on Google, you will either need to have their photo stored on your device or you can just post the URL of the page with the image of the person you would like to contact.
Some websites will block Google from accessing images and that's why using the first option (downloading photos to your device) usually works better.
Don't miss: 100 Flirty Conversation Starters for Tinder
Conclusion
As you can see it is a simple hack that might help you to message someone on Tinder without being matched.
However, you should try to avoid using this hack and instead just talk to people who liked you back unless you see someone you just have to message and you believe your chances of getting a match with that person are close to zero.
Many people have trouble finding a girlfriend or boyfriend on Tinder not because they are doing something wrong, but because most people on Tinder are not really looking for long-term dating.
Read next: 7 Examples of What to Text When a Girl Doesn't Reply
Dating Sites to Try in 2023!
*This post might contain affiliate links. If you click on a link, we might receive a small commission. As an Amazon Associate, we earn from qualifying purchases.