Most teens meet their first love in high school. However, the world of high school dating is not always straightforward.
Many teenagers lack dating experience at this point in their life and use high school days to experiment and see what dating is all about.
That's the reason why most high school couples break up before or during the first year in college but this shouldn't stop you from giving high school dating a try.
If you're looking for a boyfriend or girlfriend in high school, there are a few things you can do to increase your chances of finding someone.
First, try to be friends with as many people as possible. The more friends you have, the more likely you are to meet someone you click with. 
Second, get involved in extracurricular activities and clubs. This will help you meet people with similar interests, and it's also a great way to make friends.
Third, don't be afraid to ask someone out. The worst they can do is say no. 
Rejections are not fun but they are part of life and what helps us grow and mature.
Lastly, be yourself, and don't try to be someone you're not.
If someone doesn't like you for who you are, they're not worth your time.
Here are a few more detailed tips on how to find a boyfriend or girlfriend in high school.
Don't miss: How to Find a Boyfriend If You Are Shy?
Don't Use Online Dating Apps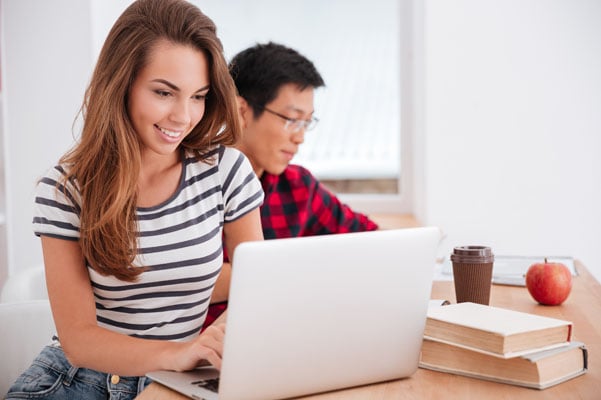 Tinder may seem like the answer to all of your dating problems because it is a simple way to meet singles in your area.
However, the problem with dating apps like Tinder is that most people there are only looking for physical relationships and flings.
Not only those types of relationships are not appropriate for teens but they can also negatively affect your self-esteem and potentially endanger your health if you don't use protection.
Lastly, you need to be over 18 or even older depending on where you live to join most dating apps.
You can still give it a shot if you really want, but it is unlikely that you will find a serious boyfriend or girlfriend there.
Don't miss: 53 Fun Date Ideas for Teenage Couples
Try to Socialize More
This doesn't necessarily mean going out to tons of parties or approaching random people in the hallway.
You want to find someone who is compatible with you, so try to meet people with the same interests.
If you're a math geek, try joining the mathletes or a math honors society, or just talking to a guy in your math class.
Most high schools have an extensive variety of clubs that are open to the students; no matter the interest, you can find something that you enjoy.
Joining an organization that interests you will allow you to meet other people with the same interests and hobbies.
Don't miss: How to Meet Guys in Your 20s?
Don't Text Too Much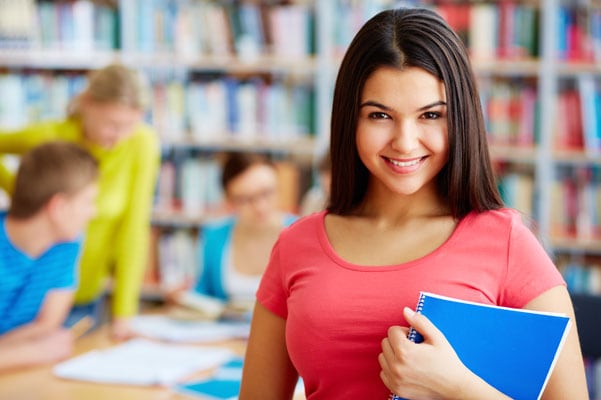 Texting is a great way to keep in contact, make plans, and communicate with your friends.
However, when it comes to dating, texting is a tool and a weapon.
Modern dating is a game, and the way you text can give you the upper or lower hand.
If you start texting someone nonstop right away, it can come off as clingy and desperate.
In addition, texting gives you access to each other 24/7, because most high school students have their phones on them all the time.
Constant texting can result in forced conversations that can drive high school couples apart.
Keep the volume of texting down so that your partner is excited when they get a message from you, rather than burdened.
Don't just say "hey what's up," every time you text, and instead try to come up with something more creative to keep your relationship interesting.
Examples of Cute Texts to Send to Your Highschool Boyfriend or Girlfriend
Hey, cutie 🙂 I hope you're having a great day!
I miss you so much, can't wait to see you after school!
Just thinking about you and how much I love you 🙂
You mean so much to me, I don't know what I would do without you.
I'm so proud of you for finishing first in today's race
Thank you for being by my side through everything.
You're my everything, I love you more than anything in the world.

I

had

such

a

great

time

at

the

movies

with

you

last

night

!

You

looked

so

handsome

in

your

football

uniform

today

🙂

I

had

a

really

tough

day

today

,

can

't

wait

to

see

you after class!

I

know

you

're

busy

with

practice

,

but

I

just

wanted

to

let

you

know

I

love

you

.

I

really

admire

how

hard

working

and

dedicated

you

are

to

your

studies

.
Read more: 7 Signs a Guy Has Never Had a Girlfriend 
Dating Sites to Try in 2023!
*This post might contain affiliate links. If you click on a link, we might receive a small commission.