You probably already know that most girls do not appreciate guys trying to impress them with inappropriate statements about their bodies or by sending them 🍆 pics.
It just doesn't happen.
Don't expect a girl to go out with you just because you told her that she is hot.
Women get these kinds of compliments all the time and not only online.
They know that most guys who compliment their bodies only want to get laid.
You don't want to be one of those guys.
You need to learn how to approach a woman on social media in the correct manner to get a better response than "ew",  "not interested" or "I have a boyfriend."
Don't Miss: How Does Facebook Dating Work? Practical Guide
4 Ways to Chat With a Girl on Facebook, Snapchat, or WhatsApp
1. Begin Your Conversations Right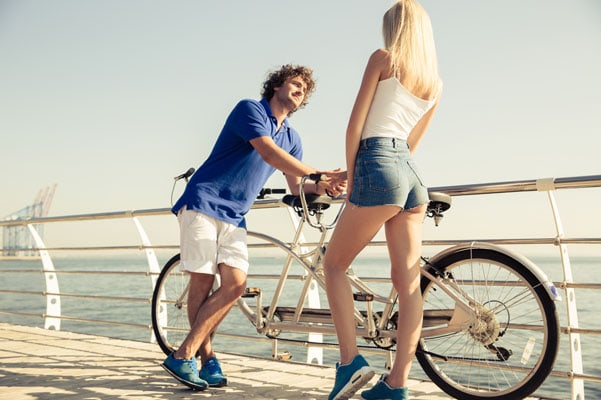 Trying to begin a conversation with a girl on social media can be challenging because you need to be creative to grab a girl's attention.
Your first message is your first impression and you want to make a good first impression online to increase your chances of landing a date later.
Leaving authentic interesting comments on her Facebook posts and actually being interested in her life could be your way in.
On Snapchat, sending her a funny clip of yourself or even your pet could help you to start a conversation with a girl you like.
As for WhatsApp, sending her a simple message like "hi" or "hello beautiful" will not cut it.
Instead, ask how is she doing or tell her something exciting that happened to you just now.
Don't Miss: Is TikTok a Dating App?
2. Don't Ruin The Moment
No matter what you may think, what you may have experienced in the past, or what you might hope for – women do not want to see your 🍆 before the first date.
So, with that logic, do not send any suggestive photos to the girl you are trying to meet, especially if she does not seem to be very interested in you.
If you two are having an engaging conversation, do not ruin it by asking if she wants to sleep with you.
This will ruin the moment as well as ruin your chances of ever getting to date her.
3. Be Funny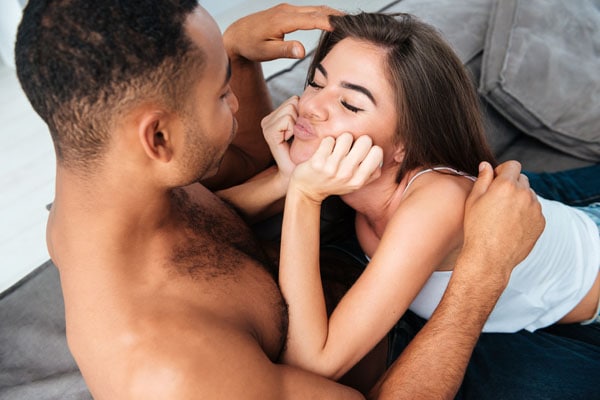 Humor is the key to most women's hearts.
Women love men who can make them laugh.
If you are not funny, try it anyways.
This will significantly improve your chances of getting a date.
If you're trying to talk to her on Facebook, crack some jokes by sending her some funny photos, memes, or clips.
If you're trying to impress a girl on Snapchat, send her hilarious clips of you trying different filters.
This will make her laugh and make her more willing to respond.
If you're trying to impress a girl through WhatsApp, send her funny jokes you found online and ask her to send some your way.
This will help you to make her feel comfortable chatting with you.
Don't Miss: 59 Hot Flirty Questions to Ask a Girl Online
4. Be a Gentleman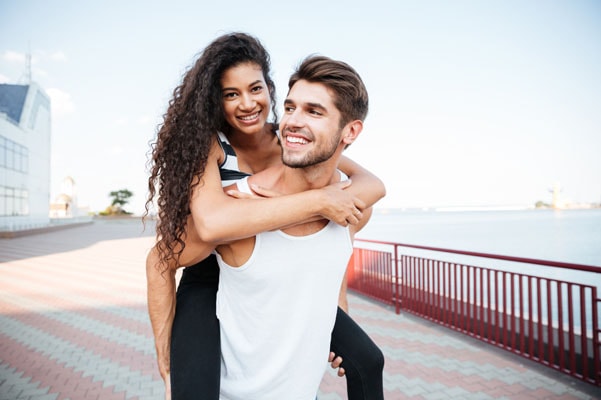 Try to be a gentleman when chatting with girls online, especially if you just met them.
Do not give an attitude if she says that she is upset about something that you may think is silly or a waste of time.
Do not become angry with her if she takes a long time to reply to you.
Do not make fun of her looks or interests.
These are all things that will ruin your chances with the girl.
Instead, be a gentleman.
If the girl you are talking to on Facebook, Snapchat, or WhatsApp says that she is upset over something that one of her friends said to her.
Just listen to what she has to say and try to make her happy.
If the girl is at work all day and cannot respond to your messages or Snapchats until late at night, don't complain about it.
It is not a big deal.
And, finally, if the girl has hobbies, support her and don't put her down even if you think that whatever she is doing is lame.
Doing all of this will increase the chances of her falling for you.
Don't Miss: 6 Simple Steps To Find And Meet Single Girls On Instagram
Conclusion
If you show a girl that you are the type of guy who will understand and support her no matter what she does, she will feel more attracted to you.
Trying these techniques on social media platforms like Facebook, Snapchat, or WhatsApp will help you to start a meaningful relationship with the girl.
Even though Facebook is a great place for chatting with girls, it is not a dating website and it might take a while for you to get a date.
If you are looking for a serious relationship, it might be easier to meet girls on regular dating websites.
Read next: 150 Sassy and Flirty Texts to Send to Your Crush
Dating Sites to Try in 2023!
*This post might contain affiliate links. If you click on a link, we might receive a small commission.