It is not a secret that there are a lot of gorgeous girls in the gym.
Most of those cute girls might look unapproachable but in reality, many of them are looking to get in shape to attract the right man.
Knowing how to flirt and build rapport are the best ways to pick up girls in the gym.
How to Approach Girls in the Gym?
Some guys believe that it is not ok to talk to girls in a gym and they might be right in certain situations.
However, it doesn't mean that you can't find the right time to chat or flirt with the girls there.
If you see that she is busy running on a treadmill with her headphones on or has a timer on her phone then it is probably not the best time to approach her.
On the other hand, if she is just stretching or taking a break, it might be a more appropriate time to start a friendly chat.
Some gyms also have a pool or Jacuzzi, which might be another good place to do your approaches.
Another way to meet girls in the gym is to attend drop-in classes.
Most of those classes will have more girls than guys and it will be easier to exchange a few words with the girls there.
If you attend female-oriented classes like yoga, you can always use it as an excuse to ask girls for help. It can be as simple as this "Hi do you know if I am doing this pose right?"
Attending fitness classes will help you to build some rapport and make girls more comfortable with you and will make it easier for you to approach them later during your regular workouts.
It will also be a good conversation starter.
You can ask a girl you attended the class with if she liked the class, does she feel sore, or if there are any other similar classes that she would recommend.
Don't miss: 13 Examples of How To Break The Touch Barrier With A Girl You Like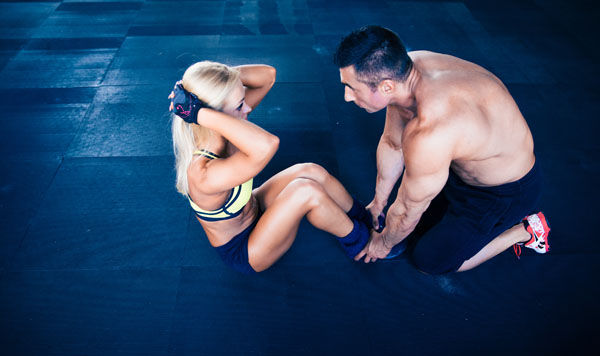 Don't Treat the Gym Like a Club or Bar
You can't just walk up and approach ten girls in one hour at the gym.
It is all about a long-term game.
The first step is to build rapport to ensure that the girls are comfortable with you before you start hinting that you don't mind getting to know them on a more personal level.
The other way to get to know girls in the gym is to become their workout buddy.
This will help them to be more comfortable with you and as an added benefit they will likely introduce you to their girlfriends.
It is also likely that they will invite you to other activities outside of the gym such as skiing, hiking, or even camping.
It might also help if you can befriend some of the staff that works in the gym.
Not only they might help you with introductions but you will also get some social preapproval especially if the staff are females.
Related Reading: How to Get a Girlfriend if You Never Had One? (Virgin's Edition)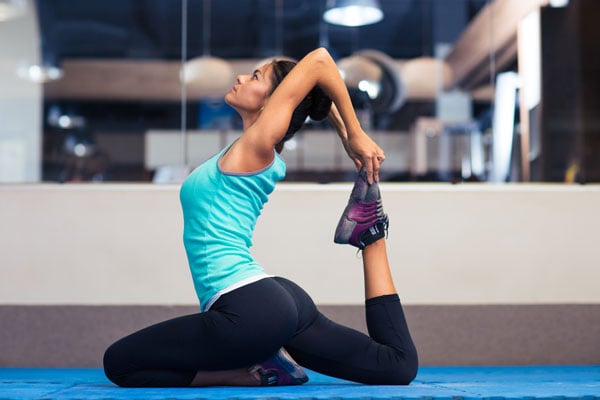 How to Flirt with Girls in the Gym?
The first step to successful flirting is to be confident.
To feel confident while approaching girls, go to the gym a few times before you start flirting with the girls there.
This will help you to build some rapport, become comfortable, and find the best time when most girls work out.
The lunch hour and around 5 pm will likely be the busiest times.
The easiest and most effective way of flirting with the girls in the gym is to make longer than usual eye contact, smile, and say hi.
Since you will likely see her again later there is no need to go strong and instead take small steps to get to know her and make her comfortable.
What to Say to a Girl at the Gym?
Even though body language plays a huge role in meeting girls in the gym, at some point you will need to talk to a girl you are trying to pick up.
Here are some non-threatening conversation starters:
How was your workout?
How is your day going so far?
Hey, do you know how to use this machine?
Hi, do you mind if I work out with you here on this machine?
It is so busy today. Do you know what is the best time to come here to avoid crowds?
Hey, do you want me to spot you? (Works great if she is lifting heavy weights). You can also ask her to spot you instead.
If stretching next to her. Say "Hi, do you mind if I stretch here as well?" before putting down your yoga mat.
Don't miss: 15 Things That Attract A Younger Woman To An Older Man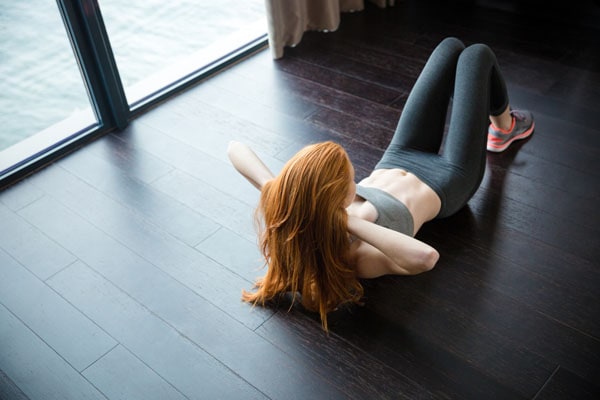 How Can You Tell If the Girl at the Gym is Attracted to You?
Here are a few signs that a girl might be interested in you:
She will glance at you and hold the stare longer than usual
When glancing she might even smile and then look down
When you walk by she might say hi.
She will try to work out next to you or may even ask you to spot her
She might remove her headphones when working out close to you to make it easier for you to approach her
If the girl is shy, she might not show any of these signs except for working out next to you or attending the same drop-in classes.
In that case, it will be up to you to approach her and see how she reacts.
Obviously, the gym is not the only way to meet girls who like to work out.
Many single women that go to the gym can also be found online on dating sites.
If you never tried online dating, it might be worth giving it a try.
Read next: Should I Try Online Dating? 8 Reasons to Give It a Try!
Dating Sites to Try in 2023!
*This post might contain affiliate links. If you click on a link, we might receive a small commission.