Often when people see a younger woman and an older man, the phrase "gold digger" pops to mind.
Others view these younger women as "trophy wives".
However, in reality, younger women often fall for older guys simply because they find them attractive and it has nothing to do with money.
There are several advantages to dating older men.
Older men are often more mature than younger guys, making them better boyfriends and sometimes even better husbands.
They're also typically more financially stable, which can be a major plus for younger women who are still in school or just starting out in their careers.
Of course, there are also some drawbacks to dating older men.
They may be less open–minded than younger guys, which can make them inflexible and frustrating to date.
They may also be less interested in experimenting in bed, which can be a turnoff for younger women who are often more open to trying new things.
Ultimately, whether or not dating an older man is right for you will come down to your individual preferences and needs.
So what are some other things that attract younger women to older men?
Don't miss: 9 Real Reasons Why I Am Attracted To Older Men
Advantages of Dating Older Men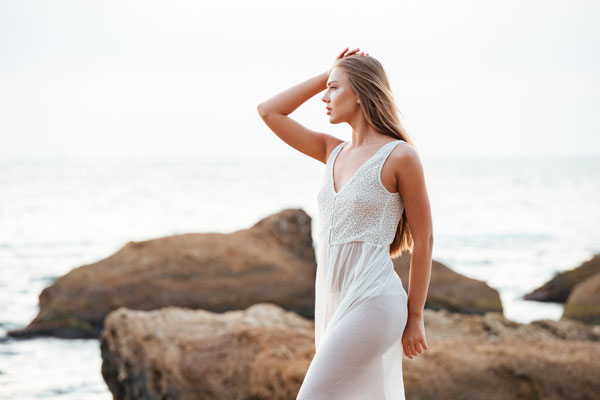 When you look past the money, often younger women date older men because they are more mature than their younger peers.
At some point, most women get tired of the college-style dating culture or the loud bar scene.
They want a stable serious relationship, something that is more than just partying and drinking.
That's why many younger women fall for older guys that are ready to settle down.
While younger men tend to be focused on the present and have a habit of living in the moment, older men have already started on the path they actually want their life to take.
While a younger man may have vague dreams of being a DJ, an older man will likely have a more concrete career plan.
Older men will also often have more respect and interest in their younger girlfriends.
An older man is less likely to date a woman only because of her looks or to show her off to his friends.
He will likely have his eye more on the future, not just in his career but also in his relationships.
This is not true for all older guys, but many will be looking for a meaningful relationship, even if it doesn't end in marriage.
If the woman is mature for her age and is looking for something more serious, dating an older man may be the way to go.
Dating older men is not limited to women in their twenties though.
If a woman is getting back to dating after a divorce or the loss of a spouse, dating older men may be a good option.
If a woman's marriage ends but she already has children, she may want to marry again but not expand her family.
Especially if the woman is still fairly young, the men in her age group may still be looking to have children and start their own family.
An older man is less likely to want this. He may have already had a family and done that section of his life as well and is now just looking for companionship.
Don't miss: 8 Ways to Flirt with Older Men
Older Men are More Experienced
Older men usually have more experience in bed.
Many women turn to older men for better intimacy when they find men their own age disappointing.
Often with younger men, the intimacy is all about them, rather than the woman.
With an older guy, he has more experience and will have some tricks up his sleeve.
Experience is not just a bonus in bed; it is also very important for a lasting relationship.
An older man will have had other relationships, and made his share of mistakes, which he learns from.
He knows what warning signs to watch out for and things that turn women off.
Don't Miss: The Pros & Cons of Dating or Marrying a Younger Woman
More Reasons for Dating Older Men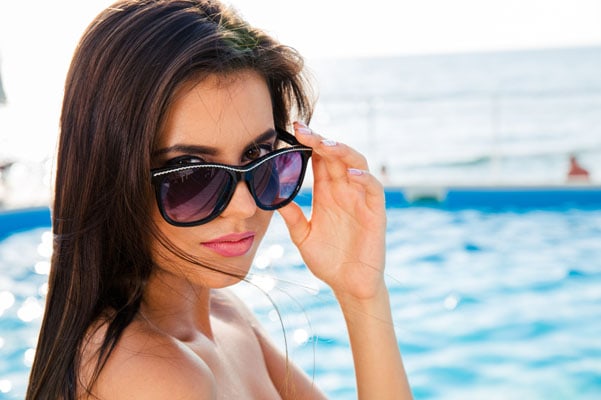 The old saying of a "double-edged sword" is true when it comes to dating.
If a woman and a man are in the same age group, they are more likely to run into this issue.
They've been raised on the same music and movies, grew up surrounded by similar ideologies, and have taken similar paths so far in order for them to intersect.
An older man, on other hand, will have exciting stories to tell from his different upbringing.
He may have different bands and TV shows to share with a younger woman, and perhaps a little more chivalry to boot.
A younger woman can introduce her older partner to new things that he may not have tried before, or take him out for the occasional night out with a younger crowd.
This difference between the two partners keeps the relationship new and exciting.
Don't Miss: 15 Things That Attract A Younger Woman To An Older Man
Conclusion
There are many reasons why younger women go for older men. Money is definitely one of them, but not always the main reason.
An older man is more financially experienced and careful than a younger guy.
He will respect a woman's budget rather than convincing her to participate in activities she can't afford.
However, it is still important to choose a guy you are compatible with.
Even if you do find a man with maturity and experience, be sure that you are ready for that level of commitment as well.
Read next: How Can an Older Man Attract a Younger Woman?
Dating Sites to Try in 2023!
*This post might contain affiliate links. If you click on a link, we might receive a small commission. As an Amazon Associate, we earn from qualifying purchases.