Snapchat can be used for more than just sending silly selfies to your friends.
It can also be used for flirting with your crush, meeting new people, and even dating. 
Its main advantage is that it allows you to send disappearing photos and videos.
This adds a sense of excitement and makes it more comfortable for people to share things that they might not want to share on other social media platforms.
Today we will take a look at six Snapchat tips that will improve your dating life.
We will discuss how you can use Snapchat to get your crush's attention, build attraction and have fun along the way. 
Lastly, we'll see how you can use Snapchat to find people you know in real life as well as complete strangers.
Don't miss: How To Start A Conversation With A Girl On Snapchat?
6 Easy to Use Snapchat Dating Tips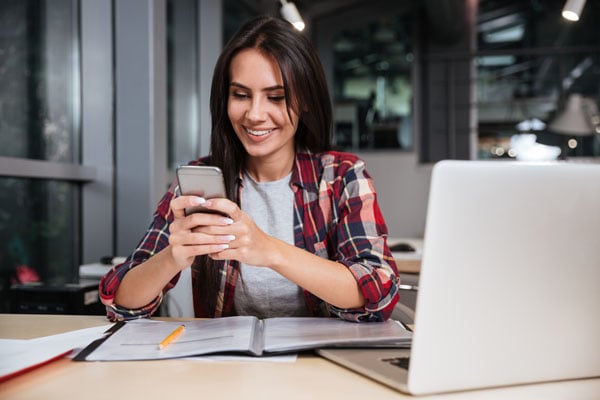 1. Goofy is Sometimes Better Than Suggestive
While you may think that sending a snap of you in a bikini while lying on a beach or maybe a dirty picture, will get the guy or girl you're interested in to go out with you – trust me, it won't.
Besides the fact that your crush could screenshot your intimate photos and videos, allowing them to keep it on their phone and possibly share it with others, most people who are looking for a serious partner aren't falling for someone who sends dirty clips.
Instead of thinking "oh, she's really hot," he may instead be wondering why you would send him something like that and if you're just looking for a hookup.
So instead of being super suggestive, try sending something goofy that will make him laugh and think you're a fun girl to be around.
This could be you making a silly face, dancing, or even just goofing around with your friends.
Just remember, be yourself and have fun with it!
The idea is to get your crush smiling and laughing when they watch your snaps.
Read next: 5 Best Examples of Dirty Snapchat Ideas
2. Make Use of the Captions
Sending funny engaging snaps is obviously crucial but don't underestimate the importance of a good caption.
The caption is your chance to make a first impression so use it wisely!
You can be creative and even a little bit flirty but just make sure you don't come across as desperate or too forward.
Some examples are:
What do you think about this dress? 
Bet you can't guess what I'm up to
Trying out my new filter…do I look hot or what?
Feeling flirty and sassy today!
Got something special planned for tonight
Up to no good as usual
3. Eng
age
in
Some
Light
Fl
irting
Once you've started talking to someone and getting to know them a little better, you can start flirting.
It's all about subtlety though – no one likes being bombarded with snaps that are overtly suggestive or romantic.
Just remember not to send anything too risqué unless you're sure the other person is into it and will not share it with anyone else. 
Don't miss: 7 Examples of How to Flirt on Snapchat
4. Keep Your Snaps Short
The longer a snap is, the more likely it is that your crush will get bored.
Keep your snaps short, sweet, and to the point. An ideal snap should be no longer than 10 seconds.
If done right, there is plenty of flirting that can be done within the 10–second time limit.
For example, you could send a snap of you hanging out with your friends while wearing a cute outfit with the caption "look what you are missing" or "it would be more fun if you were here."
5
.
  Consider Your Angles
No one is perfect, but that doesn't mean you can't put your best foot forward when trying to impress someone on Snapchat.
That means no dark and blurry pictures!
Consider the lighting and try to take the picture from the right angle.
For example, hold the camera above your head if you want to show off your cleavage or lean slightly to the side if you want to accentuate your curves.
If you're not sure what looks good, ask a friend for their opinion before sending anything.
6.
Show
Off
Your
Personality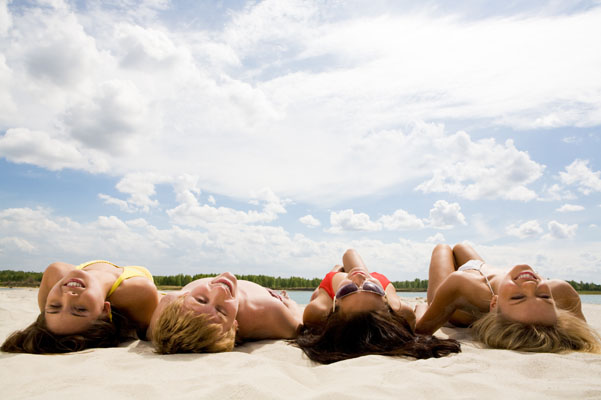 One of the great things about Snapchat is that it allows you to be creative with filters and emojis.
So don't be afraid to let your personality shine through!
If you're into fashion, try snapping photos of your outfit of the day or what you're wearing out that night.
If you love makeup, show off your contouring skills or the latest eyeshadow look.
And if you're a foodie, don't be afraid to snap pictures of your meals!
By doing this, you're not only giving your crush a glimpse into your everyday life but also showing them that you have a great personality.
How
to
Meet
People
on
Snapchat
?
The easiest way to find people on Snapchat is by adding people you already know in real life.
You can do this by searching for them based on their Snapchat usernames or by using their phone numbers.
You can also use Snapcode which is a QR–like code that you can scan with your Snapchat app to add someone.
In the same way, you can add random strangers just by searching for their usernames.
There are also a lot of groups and forums where people share their Snapchat usernames so that others can add them.
Some people also add their Snapchat usernames to their Instagram, Facebook, and TikTok bios.
In most cases, people use the same username for all their social media platforms, so if you know someone's Instagram or TikTok username, you can probably find them on Snapchat as well.
Read next: 30 Examples of How to Flirt With a Guy Over Snapchat
Dating Sites to Try in 2023!
*This post might contain affiliate links. If you click on a link, we might receive a small commission. As an Amazon Associate, we earn from qualifying purchases.